Are you changing from a different provider to a L-mobi sim card? Do you want to keep your own mobile number? We will explain how this works:
Have you already requested number portability? Then you can enter the verification code here
One or more fields contain an error; please check and try again.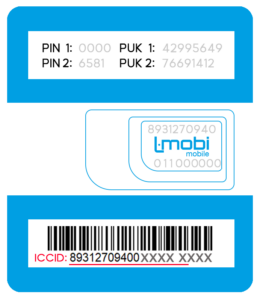 – When you have the L-mobi sim card in possession, you can ask for a number retainment. It is important that the old sim card and number are active.
– You have to fill in your phone number, email and your L-mobi sim card number (ICCID) on the form. You can find the ICCID number on the back of the sim card holder.
– You will receive a verification code by sms on your old number. You will also receive a confirmation email of the application.
– The application takes approximately 1 to 5 workdays.
– When the number retainment is completed a confirmation email will be sent.
– The connection of the number on the old card will be discontinued.
– You can insert your L-mobi sim card in your device. You will be using the service from L-mobi on the trusted network of KPN.